Panathinaikos FC has recently obtained new, modern training facilities, situated in Koropi (a suburb of Athens), following UEFA's Financial Fair Play regulations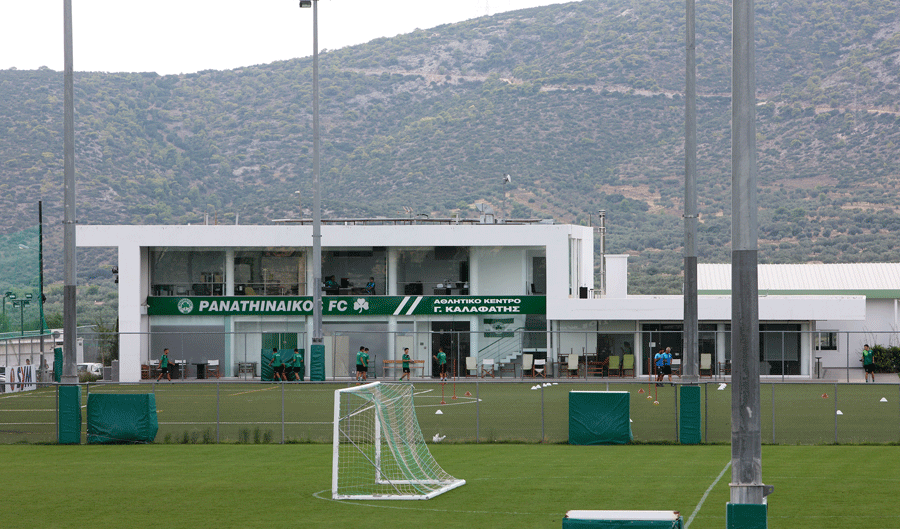 THE PRINCIPAL FUNCTIONS OF THE CENTRE ARE THE FOLLOWING::
– The comfortable and scientific preparation of the Professional football team.
– The operation of the Football Academy.
– Games of the U-20 and U-17 teams
FACILITIES:
– Provides restaurant for the athletes and the coaches, bar, lounge, recreation hall, dressing rooms, athletes accommodation, medical facilities, Academy and administration offices
– Fully refurbished and equipped gymnasium, Performance Lab, rehabilitation and physiotherapy room.
– Professional team offices, meeting room and lounge
– Two floodlight football fields with natural grass turf
– Two floodlight football fields
– Three floodlight 5×5 fields
– One goalkeepers training area
– Tennis court
– Parking area
– Subsidiary offices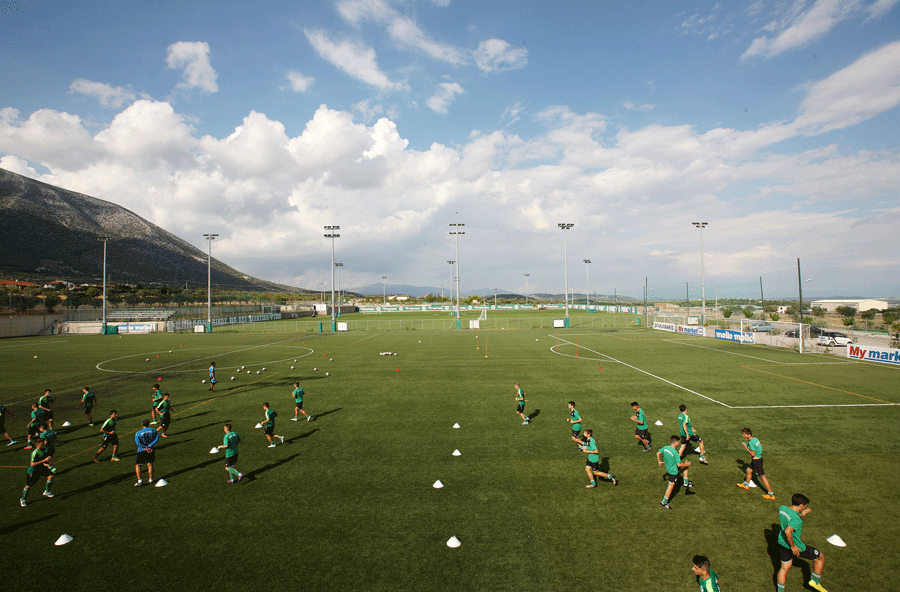 Address: Elaias St., Bourboutsana, 19400, Koropi, Telephone: (003) 210-6647163, Fax. (003) 210-6647164