BUILT: 1982, Reconstructed in 2004
CAPACITY: 69.618 (seated)
GENERAL INFORMATION: The Olympic Athletic Center of Athens, also known as OAKA, is one of the most complete European athletic complexes. The Main Olympic Stadium was designed in 1979 and inaugurated in 1982 at the 13th European Athletics Championship. The following years a number of other sport facilities surrounded the Main Olympic Stadium: the Olympic Velodrome (inaugurated in 1991), the Olympic Aquatics Center (1991), the Olympic Indoor Sports Center (1995), the Olympic Tennis Center (2004), as well as other supplementary sport facilities.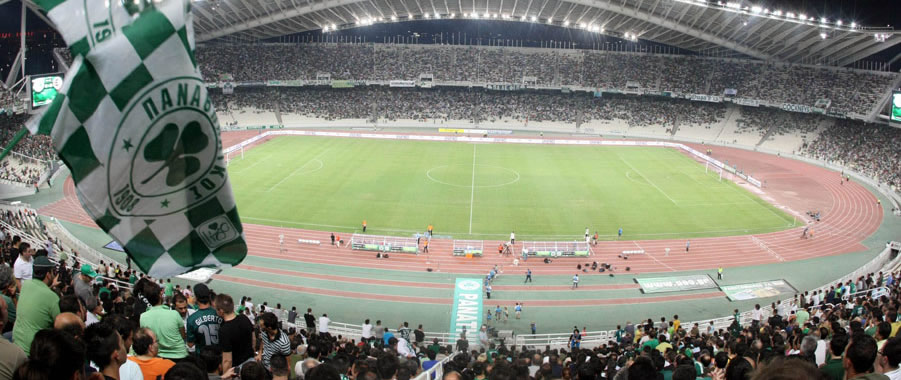 The Olympic Athletic Center of Athens hosted the Mediterranean Games in 1991, the World Championship in Athletics in 1997 as well as other important athletic and cultural events, the most significant of which remains the Athens Olympic Games in 2004.
In 1984, Panathinaikos left Leoforos ground in order to move to the – newly build at that time – Olympic Stadium. The club stayed there until 2000.
During the seasons from 2005 till 2007 the team played again at ΟΑΚΑ Stadium. Last time that Panathinaikos played at OAKA was the period 2008-2013.