Panathinaikos FC in collaboration with Panathinaikos Amateur Club welcomed on the morning of Sunday 22/5, at "Ap. Nikolaidis' stadium the "Atenistas" group of citizens
About 400 fellow citizens were hosted in "Leoforos" as part of the cultural route to the historic neighborhood of Ambelokipi. After visiting the area of the former Averoff prison, Villa Margarita, Sevastopoulios professional school and other sites … visitors could not miss the landmark of Ambelokipi, the stadium of Panathinaikos!
The Vice President of the club Mr. Vassilis Konstantinou and the President of the Amateur Club Mr. Elias Michalarias, presented to the participants the great moments in "Perivolas" from 1922 till today. They talked about the history of the team and "Apostolos Nikolaidis" ground, which is inextricably linked to the history of Athens from generation to generation.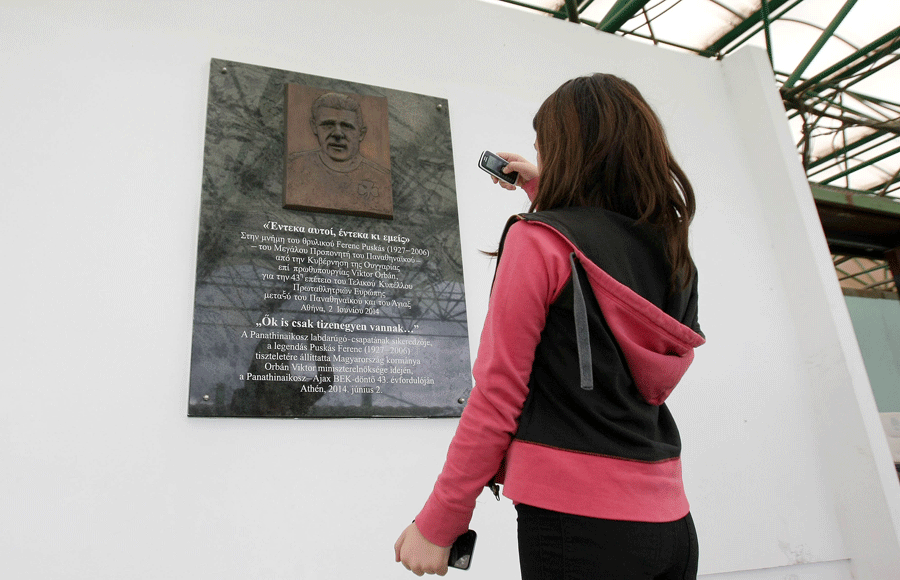 The «Atenistas» were also informed by Ms. Selini Efthymiou, Marketing Director of Panathinaikos about the plans the Club has for the restoration and refurbishment of the historic stadium, which will start in summer 2016, in order to satisfy the needs of the team in the modern era, creating an architectural gem in the heart of the city, open to the fans and to the people of Athens.
From Gate 3, the visitors watched on Matrix some vintage photos of that period, as well as a 3D video that recreates through graphic animation the way the stadium will appear in future and listened to favorite old songs dedicated to Panathinaikos.
Additionally the guests watched a mini boxing show in the renovated gym of Gate 5, hosted by chief coach Yiannis Aidiniotis. The visit was completed by visiting "Pavlos Giannakopoulos" indoor stadium, where the President of PAO Amateur, Mr. Michalarias and Mr. Tassos Stefanou – veteran basketball athlete and former general manager of Panathinaikos Basketball Club – spoke about the rare history of the stadium.
Click to watch the video by browsing "Atenistas" https://www.facebook.com/search/top/?q=atenistas