Our Club responded immediately to the call of ELEPAP of Agrinio (Greek Society for the Protection & Rehabilitation of Disabled Persons) and offered for the needs of this Charity Association a soccer ball and a jersey signed by the players. These two souvenirs will be presented to the lottery of the Association and will be offered to the fans of the city.
The officer in charge of the matches organization and Chairman of Panathinaikos Alliance, Mr. Spiros Vlachos, together with the footballers Zeca, Koutroumpis, Steele and Lod, welcomed at the team´s hotel, the President. E. Tandaros, friends of Panathinaikos and employees of the Association.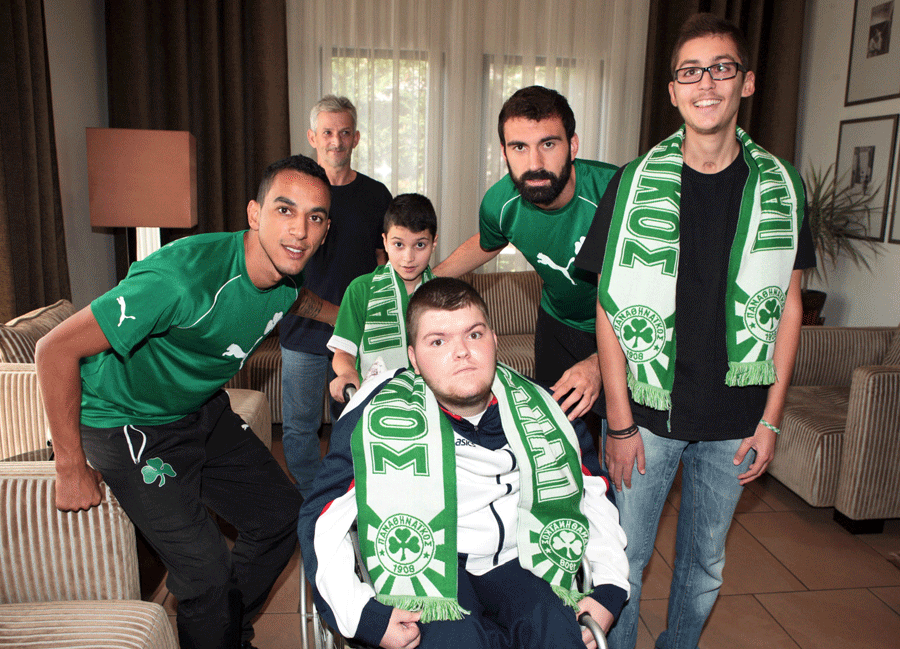 ELEPAP of Agrinio was founded in 1998 and currently offers its services in 168 young fellow citizens from the mainland Aitoloakarnania and Fokida. During the years of its operation, 1,200 families have contacted the Association for support and several children have been completely recovered.
We cordially wish ELEPAP good luck and success in their work.